So you've decided to go to university – brilliant idea! University is a fantastic opportunity to study a subject you're passionate about, create opportunities, and help you grow as a young adult. It's an exciting decision to make, but it can also be an incredibly daunting task. There are many factors to consider, such as whether the course is right for you, if you like the location, and for a lot of students if the nightlife is good! That's why Klickstarters is launching our City Spotlight feature, where we look into each city, and see what they can offer, and all things tech! This month to kick off the series, we are looking at Leeds vs. Manchester, two major cities in the North of England.
Leeds
The city of Leeds is a popular choice for university students, and it's no surprise why. Featuring an arts university, a Russell Group institute, and 2 other major universities, the city has options for any student. Alongside the fantastic academic options, Leeds has everything for the perfect student lifestyle – vibrant nightlife, plenty of local culture, and an impressive shopping scene. And – most importantly – cheap prices! The city has a strong sports heritage, with Elland Road, Yorkshire County Cricket Club, and Headingley Stadium hosting some of the North's biggest sports teams.
Top 25 Companies Hiring
Not only is it the undisputed leader within the Northern Powerhouse, Leeds is now a Northern hub as companies move away from London. Big tech names including FDM, NHS Digital, and BJSS are nestled in Leeds' business district, as well as Sky's Digital & Technology Services Campus which can be found at Leeds Dock. Gaming studio Red Kite Games is located in the city centre, alongside Lloyds Banking Group. A growing number of tech roles are available in Leeds, with plenty of graduate opportunities for students.
We have previously worked with EnquiryMAX and successfully placed a number of candidates, leading to a continuous partnership. EnquiryMAX is a customer-focused software that creates a seamless and efficient process for booking website enquiries, appointments, and much more.
Graduate Schemes
There are many graduate tech opportunities in Leeds as well as the surrounding areas. Nestled in the suburbs lies the historic town of Horsforth, where global tech company TPP is. The company offers a fantastic range of entry-level jobs, including a graduate Software Developer role with a £50k salary. IT and business recruitment company FDM have their own graduate programme, specialising in all things tech and with amazing career opportunities. Lloyds Banking Group offer multiple graduate schemes, including a Software Engineering scheme based in Leeds, as well as a Data Science and Finance scheme.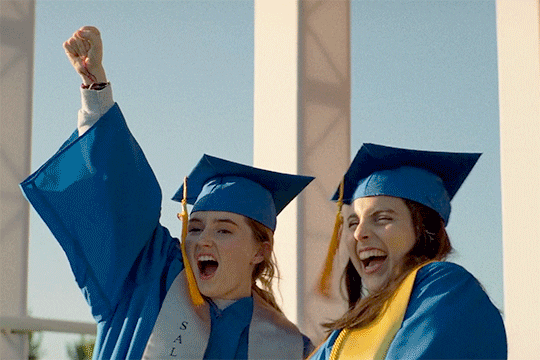 Tech Events
Leeds has a fantastic digital and tech scene which can be seen at Leeds Digital Festival, which returns on the 25th, 26th, and 27th of April. The festival celebrates all things digital and tech, including coding, AI, start-ups, and even social media! The event celebrates the digital culture all whilst showcasing Leeds' digital sector – a brilliant opportunity for networking!
In March, the FinTech North Conference comes to Leeds, which works in partnership with digital transformation and financial crime experts. The conference offers a platform to those under-represented and gives the opportunity to share ideas, showcase innovative start-ups, and network with tech-minded individuals.
City Life
It may not be the biggest city in the North, but it isn't missing anything. Leeds is home to the historic Kirkgate Market, featuring a range of local stalls and sellers offering local produce and goods. Fun fact – the first ever Marks & Spencer shop was in this arcade, over 130 years ago! Nearby is Victoria Leeds, a luxury and boutique shopping centre with an impressive number of designer stores inside. If this isn't enough, then there is the incredible Trinity Leeds. The complex is spread over 3 floors, home to over 120 shops, more than 40 restaurants, and 1 Everyman Cinema - a shopaholics dream!  It's safe to say that Leeds has an incredible shopping scene!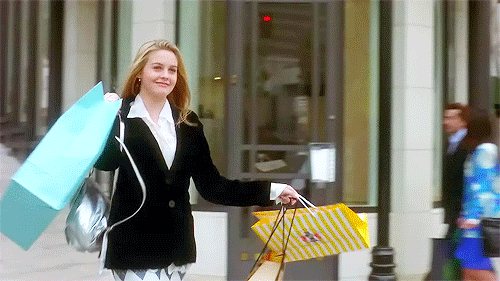 A huge characteristic of Leeds is the music scene. A night out can cater for any taste, with The Stone Roses bar the hub for all things indie, and Pryzm for all things pop. If you want some live music with locally brewed beer, head over to Belgrave Music Hall & Canteen, which boasts a rooftop bar as well as a pizza and burger station. If you're wanting more than just a night out, Leeds isn't shy of hosting some of the best raves. Cirque Du Sol, Applebum, and Boombox frequently take place and offer unforgettable experiences! A huge part of Leeds' history and music scene is being home to the iconic Leeds Festival – only a 30-minute drive from the city centre.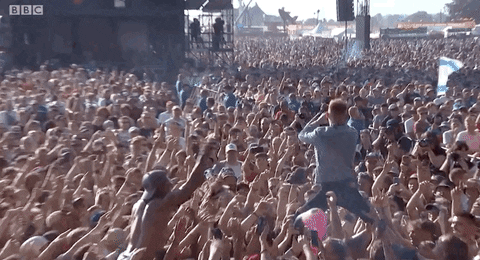 Manchester
Manchester hasn't developed the nickname "Hub of the North" for no reason. The increasing number of career opportunities, a booming nightlife, and a flourishing culture all contribute to the city's appeal. It may have a reputation for having quite a wet and rainy climate, but it makes up for it with its cosmopolitan feel and thriving local life. The city is home to 3 universities, including the Russel Group University of Manchester, offering students a fantastic range of undergraduate and postgraduate courses. The city has an incredible graduate retention rate of 51.5%, coming only second to London. If that isn't enough to persuade you, the city has been voted consistently as the most liveable city in the UK on The Economist's "Global Liveability Scale", beating London and other UK cities.
Top 25 Companies Hiring
In the top 25 tech companies who hire in Manchester, you will spot many recognisable names. Thanks to Media City, Manchester is a hub for digital and tech roles, with BBC and ITV naming the city their home. Big tech companies such as Capgemini, TalkTalk, and BJSS can be found in the city, offering fantastic career opportunities.
We have previously worked with cyber giant Northrop Grumman, placing a number of highly skilled candidates into various roles;
Tech Events
The city hosts a range of events suited for every occasion! Manchester is hosting a selection of tech conferences and expos, including the Reframe Women in Tech Conference 2022 on the 11th of March. A range of tech experts host the event, discussing the narrative around women in tech. If you're looking for something more AI, Artificial Intelligence: Myths and Realities is at the Victoria Wood Hall on the 1st of March. The conference will discuss the fundamental issues, how it affects our day-to-day lives, and the big question – Is AI taking over?
In April, Manchester Tech Week will be taking place, hosting the biggest digital event in the North. On the 28th and 29th of April, the Digital Transformation Expo will take place at Manchester Central. The expo will showcase the latest technology, host seminars led by industry experts, and offer the chance to network with others in the industry.
If you're interested in more than just tech, on the 12th of March TEDxManchester comes to Manchester with a range of speakers coming to discuss various topics.
Graduate Schemes
It's no surprise that Manchester has one of the highest graduate retention rates with the opportunities the city offers. Alongside the growing number of tech jobs, there are some fantastic graduate schemes that can offer graduates the chance to get their foot on the industry ladder. PWC, a leading business advisory services company, offer multiple tech graduate roles and schemes. This includes a Technology Deals Insights and Analytics role and a Digital Audit role, which can be done as a summer internship. Barclays offer fantastic graduate opportunities through their graduate schemes, including Data and analytics, Aspiring Developers, and Operations and technology. The company offers graduates 2 options. The first is their Expert programme, which is a 1-2 year targeted and fast-tracked scheme. The second option is the Explorer programme which gives graduates a deeper dive into their chosen business area.
Fujitsu has a scheme which provides graduates with the chance to develop a career in tech and project management, no matter what degree. The company has multiple vacancies including a Software Testing Degree Apprenticeship which gives graduates the opportunity to earn whilst studying.
City Life
As said previously, Manchester has a thriving local culture and fantastic nightlife. If you're a shopaholic, you'll be spoilt for choice with the bustling Arndale Centre. A 1.4 million square feet building with 210 shops full of shops, cafes, make-up shops, and eateries. If you want to escape the city, the Trafford Centre is ideal – you can even go skiing at Chill Factore! Back in the city, there are many museums and galleries for those who have an interest in history and art.
Manchester boasts an impressive nightlife scene, with multiple events being hosted during the year. The city is home to the AO Arena which has previously hosted several iconic artists. Huge names such as U2, Madonna, Lady Gaga, ACDC, and Billie Eilish, have all performed, just to name a few! In Autumn and Winter, the Depot Mayfair is home to The Warehouse Project, a series of events with big names. Artists such as Annie Mac, Eric Prydz, Jamie XX, and Bicep have visited the city and hosted some incredible events!
So there you have it - Leeds vs. Manchester. Each city is full of tech opportunities and offers the ideal student lifestyle - so which one would you go to?
Are you a graduate looking for a graduate role, or simply wanting to get into the industry? Get in touch with us at [email protected] today!