Once considered a strategic priority, diversity is now a key component in companies. Having a diverse team doesn't just engage candidates, but it can improve employee retention, generate fantastic ideas, and enhance employer branding. Studies have found that diversity drives better decisions and work performance, as well as being a priority for Generation Z. The tech sector is a booming industry which is progressive in not just tech, but in diversity. In the UK, people from ethnic minorities make up 15.2% of the tech workforce, in comparison to all occupations which is 11.8%. For students, the tech industry is one of the largest industries to hire graduates, which posted 893,226 graduate job postings on 2021.
However, although tech is becoming a diverse industry, there is still a long way to go. In 2021, a Tech Nation report found that only 25.5% of the tech industry were women. A 2018 study found that a third of LGBT people avoided STEM careers because of fears of being bullied and discriminated against. At Google, in 2020 a mere 5.5% of new hires were Black, whilst 43.1% were White. When it comes to ageism, 41% of IT and tech employees have faced age discrimination and begin to experience ageism due to old age at 29 years old. The industry needs diversity to successfully innovate technology, and it's more important than ever that tech companies diversify their teams.
Diversity gives access to top talent
Talent is found across a diverse range of individuals, so it's no surprise that the top tech companies are diverse. Being selective about candidates and being restrictive about who to hire can drastically limit the availability of potential talent. Making diversity a priority when recruiting can give greater access to discovering the top talent employers want for their company. High Fliers Research found that 82% of graduate recruiters saw achieving ethnic diversity targets as a priority when recruiting for a graduate role.
Diversity = Greater innovation
Diversity brings many benefits to companies. A major, yet obvious, benefit is that it brings a variety of different perspectives. Individuals from different backgrounds can introduce new ideas and concepts, ones which may not be thought of by a team of similar-minded people. Having a team from diverse backgrounds can allow different perspectives to come together to collectively create a new idea. Diversity simply brings greater innovation, and innovation is essential in the tech industry. Having older and experienced employees will keep your work to high standard but hiring graduates can bring in fresh perspectives.
Better performance
A misconception of diversity within teams could be that having a group of individuals from different backgrounds might clash. Yet this is simply not true. Research found that diverse teams made business decisions faster and outperformed individual decision-makers. Another study found that teams who were geographically diverse, included different genders, and had an age gap of more than 20 years, were 87% more successful in making an effective business decision. Having a homogeneous collective of employees can increase the chances of having the similar mindset, potentially leading a restriction in creativity and ideas. In comparison, diverse teams can bring more creativity due to various personal experiences, leading to an improved performance.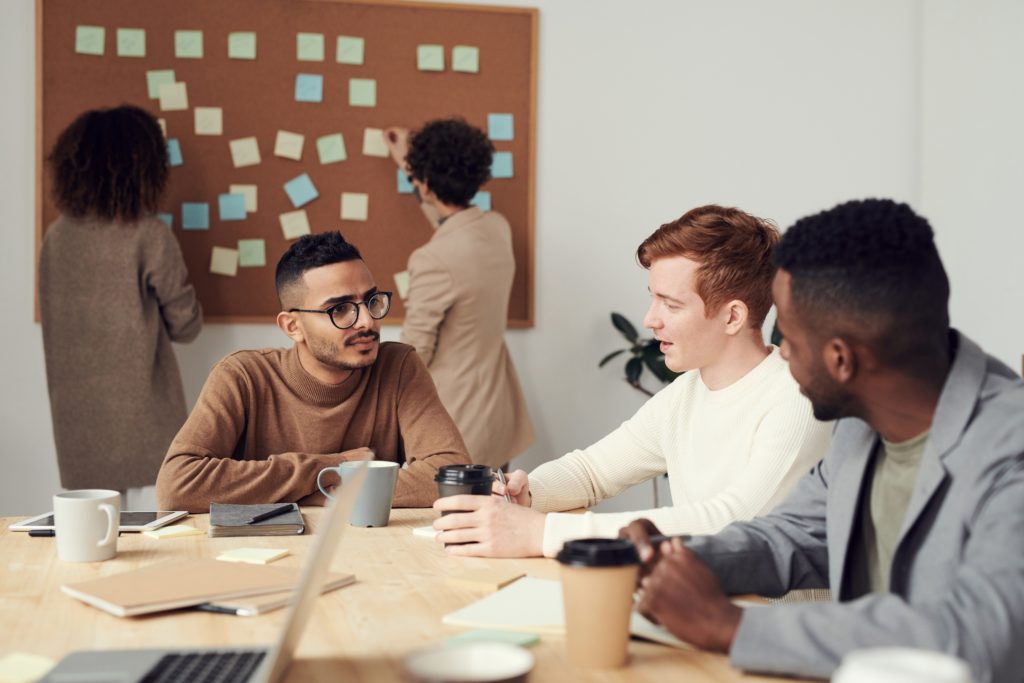 Involving diversity can not only improve performance, but it can overcome tech obstacles. For example, in the early stages of voice recognition tech, it was unresponsive to a female voice. It was then discovered that it was tested by men, and the issue could have been avoided by involving women during the design and testing stages. Another example of this is facial recognition. It's been known to not recognise darker and female faces, potentially due to lack of diversity during the testing stage.
Attract and retain talent
A diverse team will bring greater innovations, better performances, and overall will retain employees due to these reasons. Successful companies often find that it's easy to retain their employees, meaning diversity can retain talent too. Discrimination can lead to unfair treatment of employees, with studies indicating that unfair treatment in the workplace is the largest driver of turnover in the tech industry. This can result in a very high expenses which can cost companies up to £4 billion per year. Being inclusive and having a diverse team can reduce employee turnover, meaning companies can retain their talent.
Good reputation
On social media, you can often see a company being exposed for lack of diversity or failure to be inclusive. Diversity can be something very easily achieved, so it's difficult to excuse companies who fail to showcase a diverse team. Successful companies will often showcase their team, presenting a range of employees from a range of backgrounds, ages, and beliefs. Diverse companies will have a good reputation and will appeal to a diverse customer base, leading to returning clients and customers. Studies show that consumers are likely to make a second purchase from a company they believe is diverse. This also applies to candidates - studies have found that companies who are active and post about diversity will receive 26% more applications from women compared to those who do not. Diversity is desirable for clients, customers, and candidates!
Overall, the tech industry is looking optimistic in terms of diversity. It's predicted that in 2022, 33% of women will be working in tech. However, when it comes to diversity in age, sexuality, and race, the industry has a lot of work to do. Mini Biswas, Pre-Sales Manager at Node4, emphasises that "technology reflects the people that create it. It is for this exact reason that it is so important for the teams working on these projects to be diverse. It ensures that the technology reflects the general population – be it gender, ethnicity, age, geography, experience, education, interests, and more".
Looking to learn more about diversity and inclusion for your company, or would like some advice? Get in touch with us today on 01244 739 999 or email us at info@klickstarters.com.