It's January – a cold, long, and bleak month which is a shock to the system after the festive season. Yet it's the perfect time to freshen up your CV! At this time of the year, many employees decide to change career paths, leaving many fresh job openings. Due to this transitioning season, many applicants are expected so in order to bag that dream role, follow our tips to ensure your CV will stand out from the rest!
1. Show, don't tell!
To impress an employer, explain and discuss your experiences in your CV rather than just stating them. For example, if you're applying for Java Engineer role, thoroughly read through the job requirements. If they say "Experience in one or more technology stacks such as Spring (Core, MVC, Boot/Cloud, Data), Integration Technologies and Spring Framework 5", don't just say you have experience one of the listed stacks. Go further and explain your experience with the other technologies listed, and discuss these in your CV. By explaining your experience with these technologies, it presents you having a clear understanding and knowledge of them. If you don't have experience in using technologies, don't lie in your CV – you'll be caught out at the interview!
2. Tailor your CV to the job advert
Your CV won't initially be read over by human eyes – most employers use software to scan CVs to look out for specific keywords. To pass this initial stage, use the language they use. Look for specific keywords and what skills the ideal candidate will have such as "collaborative", "responsible", and "confident". Use these in your CV as they will mirror the job advert and show how you are the ideal candidate!
When applying for different roles, refine and tailor your previous experiences on your CV to suit the job. For example, if you have experience in using Python in a Software Engineer role, be sure to mention this if you were to apply for a Web Developer job, as the skills are transferrable. Even though both jobs have different purposes, tailor the skills and experience to suit the job you are applying for.
3. Prioritise experience
So you have graduated university, undertook a university placement, done charity work, and completed a sixth form placement – that's fantastic! All these experiences will look amazing on a CV and will impress any employer. However if the pages are starting to look a bit too full and slightly crowded, it's time to prioritise.
For example;
If you are applying to be a Software Tester, you need to look at your experiences and choose which one is most relevant to the role.
If you've a got a degree in Computer Science, this should be mentioned on your CV as it shows employers you are educated to a degree level.
During university, if you completed a Software Engineer placement, it's highly relevant as it presents you have industry experience working in a role which relates to the job you are applying for. It also shows you have the skills required to work in the industry.
If you managed to do multiple placements during university, prioritise which one relates to the job the most. For example, say you undertook a Software Engineer and a Data Analyst placement and are applying to be a Software Tester. The Software Engineer role uses relevant software and require similar skills for the job, so you would mention this placement.
If you completed a placement during sixth form or college, it may not be a good idea to mention this on your CV as it might be outdated and may not be relevant to the role. However, if you have not completed a university placement, and your sixth form or college placement is relevant to your degree, then use it. However, be sure to tailor the experience to the job role as much as possible.
Charity work looks brilliant on your CV as shows employers that you're compassionate and you spend your time proactively. They look fantastic on CVs, however if you're running out of space, it's best to place more relevant experiences. You can always bring up your charity work at the interview!
4. Show a bit of personality
CVs are used to present to an employer how you are perfect for a job, so the majority of the content will be about your experiences. However stating multiple placements and a university degree doesn't give an employer much of an idea of what you are like as an individual. When writing your CV, try to include an "achievement" or a "skills and hobbies" section. This can present to the employer a little bit about what you are like. Mention personal achievements such as completing marathons or being a team captain, as these give an insight to who you are. If you have career achievements you are proud of, be sure to include these as well!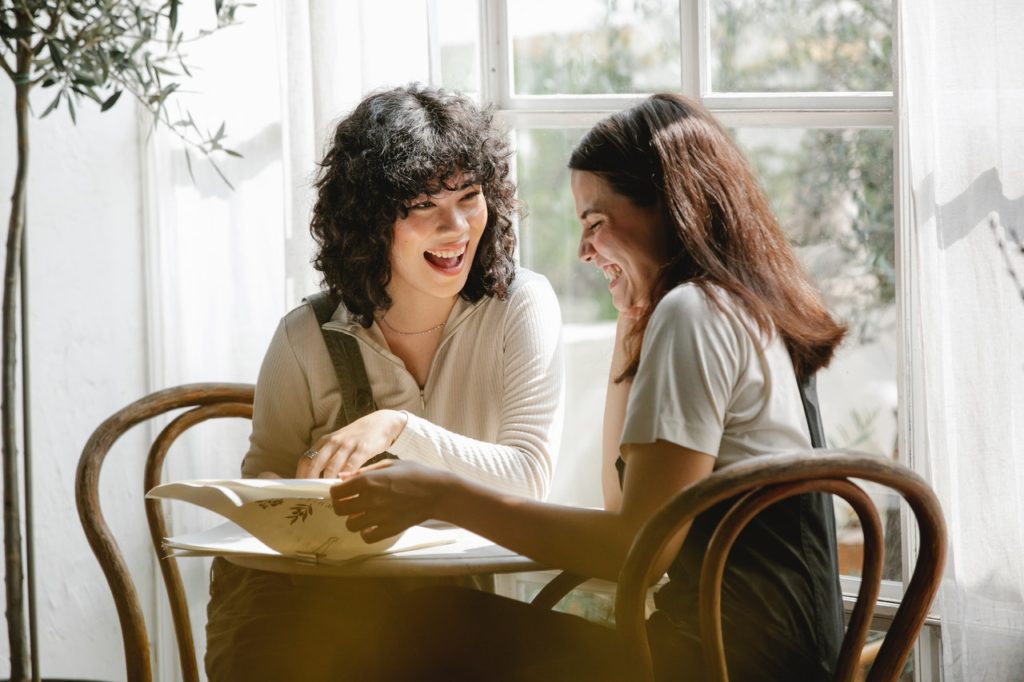 5. Keep your CV up to date!
If you made your CV during university for a module and received a first, don't just stop there. Keep your CV up to date and relevant – frequently check over and update it with any relevant experience, and look for any grammar and spelling errors! Ask for feedback from family, friends, or tutors to get another perspective. A section you might be proud of may not be as good as you think, so it's always best to ask for other opinions!
6. Link to relevant channels
When interviewing for any role, it's always a good idea to include your professional online presence through relevant channels. Include active hyperlinks on your digital CV to your LinkedIn profile and portfolio as this is a simple way for employers to see your work. Ensure that your CV and LinkedIn are consistent with each other, and both show the same content. LinkedIn is useful in instances where you've had to remove certain experiences on your CV due to lack of space, so utilise this feature. Remember, by placing links to your LinkedIn profile or portfolio you are acknowledging that the employer is likely to see this. Make sure that everything on there is what you want them to see (and make sure the links work!)
By following these tips, your CV will stand out against others and present you as the ideal candidate for any role! If you are wanting to change your career and looking for a new tech role this year, get in touch with us on 01244 739 999.