Welcome back to our City Spotlight series! This month we're discussing Chester vs York, both historic cities with striking similarities, but which one do you prefer?
Chester
Chester may be a small city, but it's got plenty to offer. The city is most famous for its Roman history, with its city walls surrounding the city centre and the incredible amphitheatre. It's not all history and Romans though – the city is home to Chester Zoo, the UK's number 1 zoo, as well as a bustling hospitality scene. Whether you're looking for brunch with family or cocktails with friends, Chester doesn't fall short of social options. University of Chester is the single university in the city, with several undergraduate, postgraduate, foundation and research degrees on offer. The university is spread across multiple specialist colleges around Cheshire and the Wirral, offering modern and professional learning spaces for students.
Top 25 Companies Hiring
Chester has become the home to a number of top companies, and not just in tech. Leading staycation company Sykes Cottages has their HQ in the city, offering a range of tech opportunities for applicants. Lloyds Banking Group and MBNA both have a strong presence across the city and its business park, with roles varying from Business Analysis and Insight Manager to Infrastructure Delivery Engineer. Business finance company White Oak have their HQ beside the city's historic racecourse, offering a range of tech vacancies. As well as tech companies, Chester is home to a selection of digital agencies; Clicky Media, Salience, and Prodo can be found in the city (with the exception of Prodo, who are only a 15 minute drive away!).
City Life
As said before, Chester is a small city however you won't be struggling to find something to do. The city is home to Chester Racecourse (the oldest racecourse still in operation the world!) which provides fantastic days out – but as a student, keep in mind they can be incredibly expensive days out! Watergate Street is a cobbled road lined with bars and pubs all tucked on the iconic rows, providing plenty of entertainment for the weekends. If you're looking for a big night out, Rosie's and Cruise are both in central locations and nearby popular bars like Barlounge and Popcorn. If you're wanting something more chilled out, Chester Zoo is a 20-minute drive from the city and the perfect way to spend the afternoon on a summers day.
Tech Events
The city itself may not host many tech events, however it has easy and fast access to nearby cities such as Liverpool and Manchester. If you're up for a drive, in Nantwich on the 20th April there will be the Rare Earth Digital Debrief. The conference features speakers from Slack, Microsoft, IBM, and Lotus Cars, speaking about the application of technology in the world. If you really don't fancy the commute (and why would you!), there are fantastic online conferences and webinars to watch. DigiMarCon is an online digital marketing conference on the 21st and 22nd of April, giving you the opportunity to hear a range of speakers discussing all things digital marketing.
York
York is a historic northern city and brings in millions of tourists every year, as well as attracting up to 20,000 university students. From the magnificent York Minster to the charming Shambles (which was the inspiration for Harry Potter's Diagon Alley), the city is full of entertainment and picturesque places to explore. Students have the option of 2 universities, Russell Group University of York and York St John, both having stunning campuses inside and outside the city.
Top 25 Companies Hiring
Global technology solutions company BJSS are a tech hiring hub in York, with a selection of tech vacancies available. Other tech companies such as ETAS and Rapita Systems have offices in the city and both offer graduate schemes, offering an easy route into the tech industry. Software company Anaplan has a stunning office located by the picturesque River Ouse, easy to commute to and from the city centre!  Into the digital marketing side of things? York is home to many digital marketing agencies such as Little Seed Group, Zed2, and Digital Ethos, which can be found scattered across the city.
City Life
The city has a quaint charm, but don't let this make you think it's a city to sleep on. In the centre you'll find all sorts of entertainment catered for all tastes. For history lovers, the Jorvik Viking Centre, City Walls, and the National Railway Museum provide plenty of fun, whilst those seeking the party scene have enough options to accommodate everyone. Whether you're looking for a Popworld or fancy something more casual, the streets are lined with pubs serving locally brewed pints. One urban legend even said that there's a pub for every night of the year! Tucked away in Piccadilly you will find Spark, a venue packed with transformed shipping containers full of independent eateries and bars. And of course, who could forget York's supernatural history, with ghost tours happening all throughout the week and the Golden Fleece pub being the city's most haunted pub.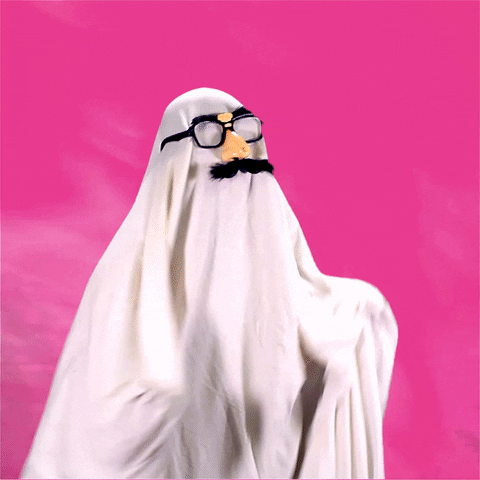 Tech Events
York hosts multiple tech events every year, including the monthly Women in Tech event. This event offers the chance for tech-minded individuals to meet-up and discuss all things tech, no matter what level of interest you have. If you're unable to access these events in person, there are many digital conferences available. Looking for more tech events near York? Leeds is only a 25-minute train journey away. Take a look at last month's City Spotlight to see what Leeds has to offer!
Voila! Chester vs York, Roman cities packed with culture offering sprightly student lifestyles – but which city do you prefer? Tag us on Twitter @Klickstarters to let us know!