According to student website The Tab, Birmingham and London are both listed in the top 10 best cities to be a student in. Both are the largest cities in the UK, home to multiple universities, host many tech events, and have thousands of students living in them. London is the capital of the UK, a hub for tech companies' headquarters, and plenty of things to see and do. Birmingham offers students an exciting and affordable lifestyle, a vibrant city to explore, and due to its central location, it has great connections to the rest of the UK. But which one do you prefer?
Birmingham
Birmingham is the largest city in the midlands, and 2nd largest in the UK. Around 1.15 million people live in the city, with 80,000 students enrolling in the universities there. Known for its industrial history, the city has a bustling shopping quarter, a thriving music scene, and being home to iconic TV programme Peaky Blinders. For students, the city has the perfect balance of things to do whilst living under a student budget. With 5 universities to choose from, undergraduates and postgraduates will be spoilt for choice with the opportunities available.
Top 25 Companies Hiring
Multiple tech and marketing companies name Birmingham their home. Pinewood Technologies, a software management company, offer not just regular vacancies, but undergraduate placements and graduate roles. IT companies Bluetel, Scorchsoft, and Mercato all have their headquarters in the historic Jewellery Quarter, alongside digital marketing companies such as Lightbox, Ricemedia, and Cake. If you don't mind a 25-minute commute, Solihull is home to Wise, Phoebus, and SOTI, all tech companies working on software and solutions. Looking to work in tech from an educational aspect? School of Code is 40-minute drive from the city centre and offers remote roles as well as office-based.
Tech Events
June is an exciting month for tech lovers in Birmingham! On the 7th of June, Fintech Secured – Next Generation Cyber will take place, showcasing the latest research and development of Fintech and Financial Security. Got an interest in sustainability? On the 14th, 21st, and 28th of June, Birmingham City University will be hosting Data Analytics for Sustainability. The event offers SMEs the opportunity to network and learn advanced principle of data analytics, alongside machine learning. If you're more into medical technology, the Med-Tech Innovation Expo will be held at the NEC on the 8th and 9th of June. Known as one of the UK and Ireland's leading med-tech trade event, the expo gives attendees the opportunity to see the latest machines and technologies whilst hearing from industry experts.
Graduate Schemes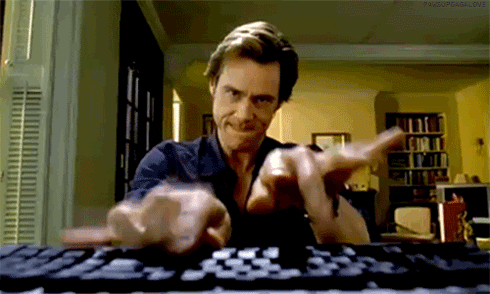 Tech students have incredible options for graduate schemes. Accounting company KPMG run a Cyber Graduate Programme, offering graduates the opportunity to work on cyber security, risk management, operational resilience, digital transformation, and organisational design. Deloitte have created multiple 'Early Careers Programmes', varying from graduate schemes to industrial placements to apprenticeships. Their graduate programmes offers a number of different career paths including Consulting, Cyber, and Technology, just to name a few! Are you graduating between now and 2025 and wanting a remote programme? Financial services company Goldman Sachs run a free Engineering Virtual Program, giving students the opportunity to develop their engineering skills remotely.
City Life
As the second largest city in the UK, Birmingham is packed with things to see and do. The city is divided into multiple quarters, each offering unique experiences. The Jewellery Quarter is an industrial hub of the city, brimming with pubs and museums. Known for being Europe's largest concentration of businesses involved in the jewellery trade, the quarter is full of jewellers and shops, as well as being home to the Pen Museum. If you're looking to go on a shopping spree, you're in luck. Birmingham is home to hundreds of shops which can be found in the iconic Bull Ring and Grand Central, including the world's biggest Primark! Got the family visiting for the weekend? Take them to Cadbury's World for some treats. If you're interested in history, the Black Country Living Museum is a great day out to see what life was like during the Industrial Revolution.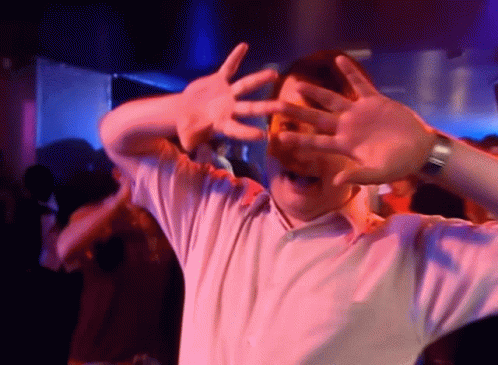 If you're looking for a night out, the city has enough options to cater for everyone. Want a club night? Take your pick from Lab11, Spotlight, Bambu, Tunnel Club, or the classic Pryzm. Looking for a day activity? Have a go at The Harborne Run, an epic pub crawl which tests even the biggest of drinkers.
Students won't struggle to find something to do when not attending lectures or seminars!
London
It's argued that London is one of the best cities in the world, and it's easy to see why. A city packed with universities, eateries, activities, and opportunities, it's the perfect place for students. Known for the British monarchy and being a tourists' paradise, London isn't the first place students think of when considering university. It may not be the cheapest place to live, however it makes up for it through the exciting lifestyle it offers! No matter what degree you want to pursue, the city is home to multiple universities offering a range of undergraduate and postgraduate courses.
Top 25 Companies Hiring
Due to its status of being the capital of the UK, London is home to most major tech companies. Google, Meta, Amazon, and Apple all have incredible offices scattered around the city, offering graduate opportunities and internships. If you're wanting to have a career in digital marketing, you're in luck. London has over 1,100 digital agencies, including some of the biggest names in the industry. PwC, Accenture and The Good Marketer are just a few examples of leading digital marketing companies who have offices in the city.
Tech Events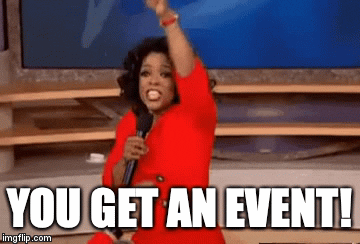 It's no surprise that London has a busy events schedule, so tech fanatics will find plenty of events to attend. On the 13th June, London Tech Week will take place at the Queen Elizabeth II Centre. The week consists of an action-packed 5 days, involving more than 300 speakers and ground-breaking tech demonstrations. The event offers attendees the opportunity to explore the next generation of tech and an insight into the growing industry. Interested in AI? On the 15th and 16th of June, the AI Summit London will take place at Tobacco Dock. The summit will be exhibiting emerging tech with a range of global AI experts. Wanting to meet others within digital marketing? On the 9th of June there is London SEO Meetup. Not only does it give you the chance to network with others in the industry, they're also providing free beer and pizza!
Graduate Schemes
Graduates won't struggle to find options after they graduate; whether they want to continue their education or start their careers, London has everything. The city is home to a number of major tech companies, leaving graduates spoilt for choice regarding the opportunities available. Meta has a Research Data Scientist role available for graduates in computer engineering. IBM run multiple technology graduate roles, covering software development, cyber security, as well as a role covering all tech. London is a thriving city, meaning the city is packed to the brim with graduate opportunities!
City Life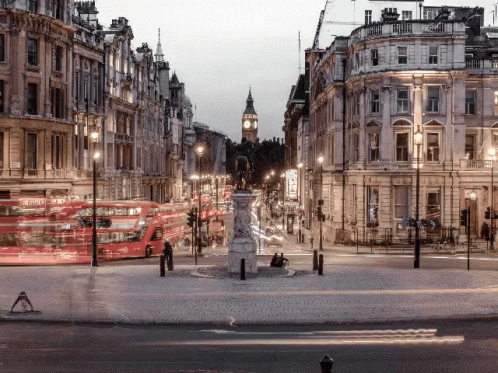 London is a city where you'll never be bored. Whether you're a student, graduate, or working professional, you won't find yourself struggling to find something to do. Just as the city caters for tourists, it caters to its citizens; there are enough museums on different topics to please everyone (some are free entry too!). Bit of a foodie? London is home to over 18,000 restaurants, 4,366 pubs and bars, and 3,718 coffee shops. It's not difficult to find somewhere to eat or drink!
It may be a large city but it's easy to get around. The London Underground is the fastest way to get from one side of the city to another, just buy an Oyster card. The city is home to the iconic Oxford Street, Covent Garden, and Carnaby Street, a dream for shopaholics! And who could forget its West End, showcasing the talent of actors with plays and musicals. If you love sports, then London is home to Wembley Stadium – the biggest stadium in the UK.
Both cities are thriving with opportunities and offer an exciting lifestyle, but which city do like the most? Let us know on Twitter @Klickstarters!
Wanting to stay down south for university, but don't fancy Birmingham or London? Read our City Spotlight: Bristol vs Cardiff!